Thank You for Requesting A Free Download: Feel Good February Calendar
Step 1: Download the Feel Good February PDF.
---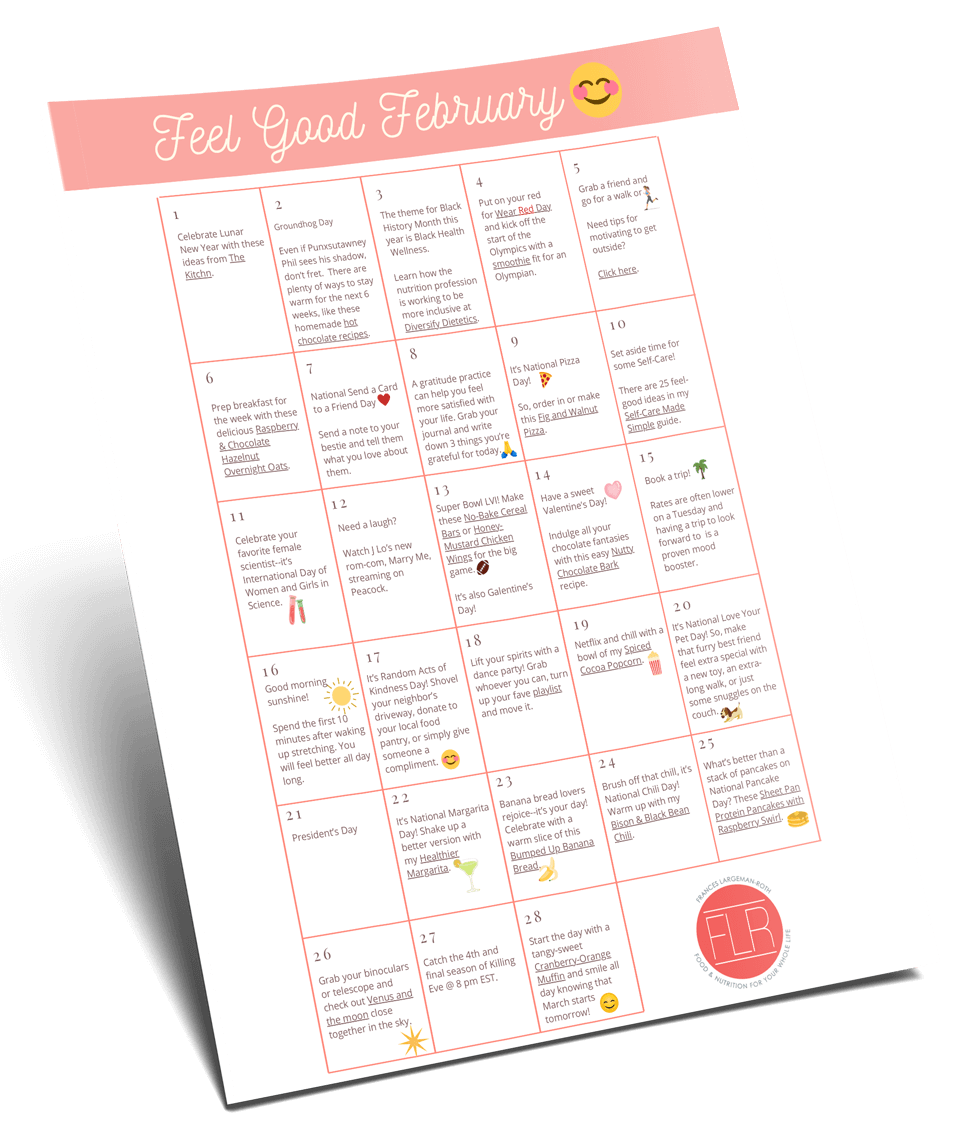 DOWNLOAD HERE
---
---
Step 2: Check your e-mail.
---
We've also sent you a link to the PDF in case you'd like to use it on other devices. And make sure to mark my email as safe (not Junk) so that you receive other exclusive info from me in the future.
---
Step 3: Congrats!
---
Now that you're a VIP, you'll receive my newsletter, filled with my latest tips, recipes and articles. Click on the button below to access all of my VIP Goodies & discounts. Enjoy!
ACCESS DISCOUNT PAGE HERE
---